CHOOSE YOUR SIDE OF THE GRILL
FOR CANCER RESEARCH
Who Will Raise More to Cure Cancer?
What will you put on your BarbeCURE this summer?
Whether you're Team Meat or Team Veg, bring everyone together for a BarbeCURE – an Aussie barbie to raise money for lifesaving cancer research. Or simply make a donation and show which side of the grill you're on.

Who'll raise more to Cure Cancer?
Join the debate at @CureCancerAU #BarbeCURE #TeamMeat #TeamVeg
Your Impact
In the past 4 years, BarbeCURE has raised $1million to support over 10 early-career researchers.
Funds raised from your BarbeCURE this year will help fund Dr Laurence Cheung to enable him to continue his vital research into childhood leukaemia. It's easy to get involved, just turn on your BBQ, bring together your friends, family and colleagues and ask them to donate.
Help Children Like Emily
Dr Cheung's research will help children like Emily and her family facing high-risk leukaemia who are in desperate need of more effective therapies.
Big, small or virtual your BarbeCURE can help us fund research today help find a cure for children with cancer like Emily.
DEBORAH HUTTON
"It's so fun and so wonderfully Aussie! All you have to do is host a barbecue – something we all do in summer."
RAY MEAGHER OAM
"Every day in Australia, 330 people are diagnosed with cancer. It's a problem we all need to pitch in and help fix."
JULIE GOODWIN
"It's absolutely vital to support Cure Cancer's researchers. These are the people that are going to solve the mystery and cure this disease that touches everyone one of us in one way or another."
LYNDEY MILAN OAM
"We can all make a difference and I love that BarbeCURE is not elitist, but is something every Australian can participate in"
MICHELE CHEVALLEY HEDGE
"I am thrilled to be an ambassador for Cure Cancer and to promote healthy, tasty and easy recipes for BarbeCURE and World's Biggest Dinner that the whole family will enjoy."
CHEF ADAM MOORE
"Food has no borders. A barbecue brings friends and family together, creating memories and laughter and now you can raise important funds for cancer research to help find a cure."
SHANNAN PONTON
"Cancer is such an insidious, indiscriminate disease it doesn't matter how fit, old or strong you are it's the one thing that can still take you out. Together we can make a difference."
ZOE BINGLEY-PULLIN
"Having experienced my own father go through cancer and despite always being a healthy person… This inspired me to not only do all I can for my own health but also encourage others to be more active and live a healthy lifestyle."
AARON HARVIE
"Cure cancer and eat BBQ? I mean seriously, why wouldn't I support BarbeCURE???"
BLAKE PROUD
"I have experienced it in my family and I have witnessed some friends experience it .. it doesn't care how old you are, where you come from, what gender you are"
KIM TERAKES
"How could you not want to help a cause like Cure Cancer? I encourage everyone to enthusiastically support BarbeCURE by hosting a Barbie and raising some money."
JOEL FEREN
"I am supporting the BarbeCURE campaign to help raise much-needed funds for cancer research. I've lost too many family members to cancer. That's why I'm doing my bit this summer to raise awareness of BarbeCURE and to don an apron, plus throw some colourful veggies on the BBQ."
Thank you to all of our amazing ambassadors for their support!
Host's Fundraising Leaderboard
Our Key Supporter
We're thrilled to announce that v2Food is our key supporter for BarbeCURE this season!
v2food makes tasty and delicious plant-based products to make up a part of a healthy diet that isn't just limited to one or the other - so no matter what side of the grill you're on, v2 has you covered!

No matter your preference at the BBQ, we're all Taste-a-tarians™so check out V2Food's Taste-a-tarian™ menu for your BarbeCURE.
Our Corporate Partners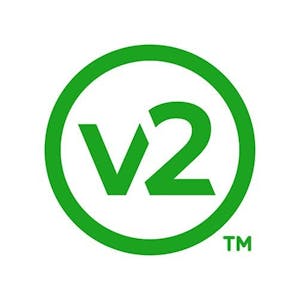 Are you interested in learning more about becoming a corporate partner? Our expert team are here to help. Send us your number below and we'll give you a call.